Sessions: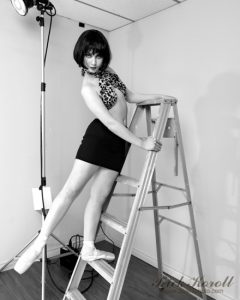 There is a lot of debate about whether a session needs to be studio based or not. There are many famous photographers that own studios and just as many who do not. I suppose it depends on if you are a traditionalist or not. I conduct sessions just about any where, in your home, in a rented studio, a favourite place or luxury hotel and include all the appropriate equipment and at least one female assistant.
Prior to the session date we will discuss your ideas, whether you are looking for a personal portrait, family grouping, a special present for a loved one or something creative. I usually find the consultation is most necessary part of the session as that is where we plan to get the most from your time in front of the camera. Yes, I have had some regrets from people who have not had a consultation as there have been a few "I wish I would have done that" or "I could have brought that" sentiments.
I prefer my sessions to be light-hearted and up beat. There will be humour, mostly at my expense, so if you don't like a fun time, please pick someone else. For those of you used to big box photo sessions, I move my lights around and actually hold my camera when shooting.
For all portraits I guide you, showing you the best moves for your body type. When the session begins there is generally a good idea where we want to start but I have found that on many occasions were we end up may be totally different from planned. And that is okay, I am flexible and have found that moments like those generate great images as well. Just to get things started, one of the questions I will ask you is what prompted you to call me.
For families I include the traditional "all in a row" plus a creative session. Most people pick the creative result as you can get traditional "all in a row" packages elsewhere, cheaper. For the creative touch I use different personal arrangements, lighting, angles and any props you may want to bring along – including the dog. I take individual, family and group images to make sure everything is covered.
Ideas: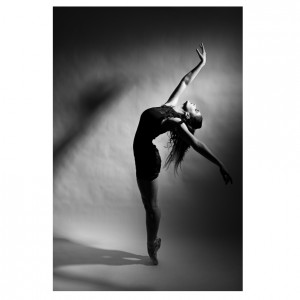 Generally under the heading of almost anything.
Come as you are, jeans, suits/ties, dresses, formal wear, informal wear, boas (feather or real), colour co-ordinated (or not), leather jackets, motorcycles, cars, boats, lakefronts, beaches, bathing suits, sunrise at the beach, gyms, home, bedrooms, in parks, parking lots, Toronto Islands, as a vampire, zombie, horror, implied, semi-nude, nude, boudoir, couples, maternity, singles, groups, white backgrounds, black backgrounds, coloured backgrounds and green screen are some of the things I've done.  Whatever you are up for, as long as it is legal.
Although I do shoot artistic fine art, I do not shoot images that cross the boundary into porn.  Please note that all children or underage individuals must be accompanied by an adult at all times. I do not photograph babies.
PLEASE stay away from patterns or checkered materials. They are very hard to correct and I charge additional fees to fix them in post-processing.
When:
For Outside: Best time is early morning or evening light but I can shoot using the light at any time of the day we make the appointment, including Noon.
Indoors: I've done sessions in small homes, large homes, hotels and studios during the day. Weekdays are best. Sundays are not scheduled.
Season: Summer, Winter, Fall, Spring. I shoot all year round.
Locations: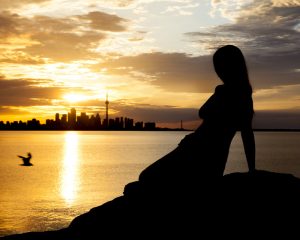 -Your House or Condo (Show off your personal style, have a family session, do a special session or we can use a backdrop)
-Small Condos (Book the party room during the week, great for families, personal sessions, portraits, creatives) or show off your style with an environmental session.
-Professional Studio Rental (great for personal or special sessions, portfolios, families, portraits, creatives, anything) Based on studio availability. During the weekday is best.
-Special Location (Park, Boutique Inn, on the beach, lakefront, cottage, gym, boat, trailer, etc.)
-Your choice (certain conditions apply)
Post Session
We discuss the session and book a meeting one week ahead where we review, select and order your images.
If you send me a photo of your room, I can even import the image to help with sizing and placing your photographs. I can also project your image onto your wall if you want to know what it would actually look like.
I can help you choose between albums, prints, canvas, collections or any combinations and size. As I work with trade only dealers, I offer the latest in printing methods such as metal, float mounts, acrylic, standout, etc as well as providing high quality albums in photopaper or giclee from imported Italian Album Epoca, or local Canadian suppliers.
I offer limited framing as well as really great pricing available from select galleries for those wanting a more customized solution.
This will be the order session, so make sure all involved in the purchasing decisions are there.
Each purchased image is fully finished with attention to detail and impact. Touch-ups, such as blemish removal, stray hairs, clothing adjustment, saturation and skin colour are naturally included.
Booking Details:
Call 416 709 3724 or email info@3oaksphotographyinc.com to book an appointment.
All consultations and sessions are by appointment only.
Please fill out the Portrait Inquiry to help me quote you a session. Portrait Inquiry
For pricing details see: Investment